TDA Team Members
Meet the dynamic duo that will help take your business to soaring heights!
Rafaella Diershaw
Rafaella Diershaw is a global corporate sales and marketing executive with diverse industry experience leading cross-functional teams. She effectively turns ideas into action plans that balance needs of all constituents. An entrepreneurial-minded professional who challenges the status quo leading to innovative strategies that drive results, she has an exceptional record of designing/developing FMCG brand launches and new product strategies and rollout as well as building high performance sales teams.
Rafaella is a skilled professional with experience leading and developing teams, both large and small. Whether in Marketing or Sales, she has led and trained teams on business planning, execution planning, succession planning, brand and product development, channel and trade strategies, and internal/external selling skills. Keenly aware of the value of Organizational Development, her practical approach has been honed by experiences in Fortune 100 Communications and global FMCG companies.
Currently, Rafaella is working to build a comprehensive platform to help leaders deal with the issues and opportunities in a multi-generational workplace. For managers and leaders of the future, leveraging differing work styles, backgrounds and areas of expertise will be critical for success.
Additionally, she is still accepting clients who require sales leadership, marketing and/or communications expertise.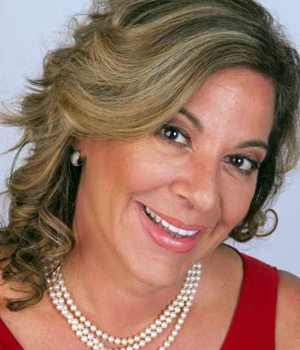 Kris Diershaw
Kris Diershaw has a wide array of experiences having started as a Sales Representative and moved through successively more responsible roles including National Electronic Sales and Support Training Manager, National Telephone Customer Center Sales Manager, Regional Training Manager, National Billing and Customer Care Trainer, District Sales Manager at GTE/Verizon Communications.
His certifications include Certified Facilitator DDI Development Dimensions International Learning Systems, Certified DDI Development Dimensions International Targeted Selection, Certified Facilitator Behavioral Sciences Research Press Psychology of Sales Call Reluctance, and Certified Facilitator SkillPath Seminars. Interacting with small to medium sized business to meet their needs has provided Kris with an ability to quickly identify and understand business pain points which allows him to construct effective solutions.
Kris is a consummate professional developer of people. Demonstrated with a leading national communications company, he possesses the innate talent of leading people and organizations to push the boundaries of their potential.
Client acclaim is universal with comments like:
"I wanted to let you know that we were very impressed with the training and got great feedback from those that have gone through it today. My boss, who was sitting next to me in the class, was very happy with the training and in her words she said it was excellent! Thanks again and we look forward to seeing you in March!"
-Senior Director of Human Resources
Working to strengthen fundamentals with new managers as well as helping experienced leaders move to the next level, Kris is as comfortable in a formal environment as he is on docks and manufacturing facilities. He brings the ability to listen and ask the right questions to design and develop personally tailored solutions to meet diverse training and development needs.
From assisting in evaluating candidates for hire to developing succession and transition planning, Kris brings a robust pool of experiential resources to bear. Formal classroom training is peppered with exercises designed to embed principles and help turn them into practices. In-field coaching of both managers (Coaching-the-Coach) and their direct reports is an art that Kris has mastered.